The struggle of finding the perfect fall short boils down to two things:
1) You want it versatile - fall-y enough to wear with tights, and without
2) Can't be made of super thin material
And bonus, if you like me and have more Anaconda than most...
The fit and length.
Nevertheless, I have found what you seek.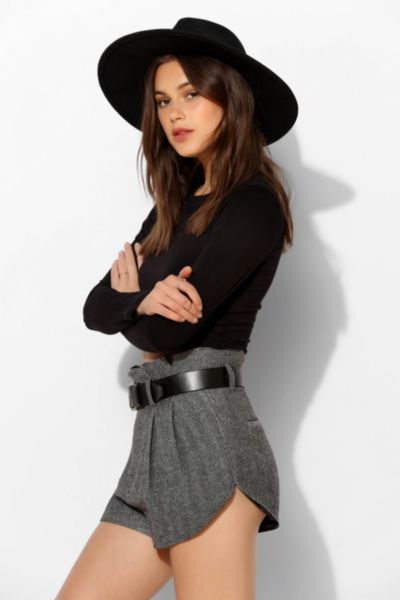 Urban Outfitters, Link
Here
On sale for $19.99 from $69
Fret not, these shorts are flattering for both curvy and slim physiques. Looks great with sweaters and tee's, which is perfect for the most of relentlessly unpredictable fall weathers.
This is how I wore it:
The shorts + thin brown leather belt
Long sleeve red crop top from Zara
Paired with a red lip to match
PS - Red wine is the best colour. ;)
Enjoy,
- Marina G.